2014 AAVLD Foundation Auction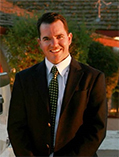 A special Thanks to our 2013 Auctioneer
Garrett Jones, a livestock auctioneer from Los Banos, CA.

2013 Foundation Auction- San Diego, CA.

Please take a moment to browse through 2013 Auction Items and Purchasers!
2014 Auctioneer Information coming soon!
Want to donate an auction item?
Don't know what to get?
Don't have time to shop?
We can help. Peruse the beautiful gift ideas in the attached PDF document and let us know which one you want.
Then all you have to do is send a check to include tax and shipping to the AAVLD Foundation and we will purchase the item and ship it to the hotel in time for the auction!
That's it!
Fast. Easy. Dependable.
contact Jackie@planningconnection.com
or call Jackie 352-378-5995
Donated by:

Indiana Animal Disease Diagnostic Laboratory at Purdue University


Item:

AAVLD Child's Rocking Chair


Description:

Take-apart design for transport or storage AAVLD Logo on back. Constructed of solid Indiana Black Walnut with tough Polyurethane Finish

Purchaser: Beverly Byrum -2014


Donated by:

University of Kentucky Veterinary Diagnostic Laboratory


Item:

Stained glass


Description:

Stained glass 21 " w x 23" h crafted horse and cat design.


Purchaser:

Information for the 2014 meeting will be posted as it becomes available.