2013 Meeting Sponsors


 



Sponsorship Opportunities



 


Diamond Sponsorship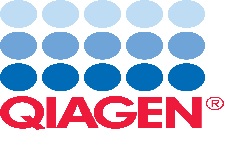 Platinum Sponsorship



Gold Sponsorship










Town and Country Resort and Conference Center
500 Hotel Circle North in Mission Valley
San Diego, CA 92108
619-291-7131
October 17-23, 2013.
Hotel floor plan: click here

Two ways to make a reservation:
Online: Click here
Or

Call 1-800-772-8527 refer to "2013 USAHA-AAVLD Annual Conference"
If you are told they are full, please contact Jackie@planningconnection.com or call 352-378-5995 to assist you with the reservation before making other arrangements. Thank you.
Deadline for reservations is September 23, 2013. After this date, reservations will be based on availability.
San Diego has much to offer and see. Stay a few extra days and enjoy the many attractions. Explore Old Town, Gas Lamp Quarter, San Diego Zoo, Balboa Park, Coronado Island, Mission Bay, Marina District, and more. Visit www.sandiego.org for information.
Transportation Shuttle Information click here

Meeting Highlights:
Symposiums and Workshops
Anaerobe Workshop
VetLIRN Workshop-Jerky Treats

Actinomycetes, Nocardia and other agents of pyogranulomatous lesions Arcanobacterium
C.L. Davis Diagnostic Pathology Symposium

Gross Pathology Mock Exam
Basic Bioinformatics for developing and monitoring PCR assay's Workshop

Staying Alive Workshop

Plenary Sessions

Scientific Sessions
Committee Meetings
Exhibits
Presidents Dinner
Foundation Auction/Raffle
We look forward to seeing you at the 2013 AAVLD/USAHA Annual Meeting to learn about the latest science, issues surrounding animal health and network with your peers.
AAVLD Foundation Auction click here

The mission of the AAVLD Foundation:
Promote Recruitment
Education and retention of the next generation of veterinary diagnosticians
Reward excellence in veterinary diagnostic medicine
Last updated August 26, 2013

2013 Program Book
2013 Proceedings Book
Follow us on Face Book

Download the Annual
Meeting APP
Annual Meeting Phone App is Now Available!
For Instructions
Click here
view conference schedule

view abstracts

View poster presentations
receive updates

plan your day of meetings

peruse the exhibit floor

see attendee list

Registration Discount with your"AAVLD" Membership
Not a member? "Join Now"
Forgot to renew? "Renewal"